Christian Waggoner
Protecting Someone?
Protecting Someone? by Christian Waggoner
Star Wars: Rebels interpretive artwork.


Limited Edition Paper 
Limited Edition Size: 195
Paper Size: 19" x 13"
Image Size:

 

16.5" x 10"
Certificate of Authenticity
Limited Edition Canvas

Limited Edition Size: 125
Image Size:

 

26" x 16"
Authorized Artist Signature

Certificate of Authenticity
Made in the USA.
IN A GALAXY FAR FAR AWAY
The Star Wars Art Collection presents today's most talented artists in a series of Limited-Edition art that captures iconic scenes from Star Wars™ live-action movie films.  Each work of art brings beloved characters and stories to life with the interpretive and conceptual creativity of the artists - for us to collect and Enjoy!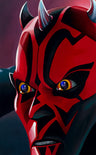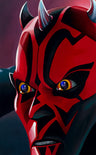 Protecting Someone?